Non-fungible tokens (NFTs) are a relatively new development in the world of blockchain technology. They are cryptographic assets which are often not interchangeable, meaning that every individual token is unique. This makes them perfect for use in a wide variety of applications, from digital collectibles to online gaming. In this article, we will take a look at some of the best NFT affiliate programs currently available.
As their popularity has grown, so too has the number of NFT platforms and affiliate programs. These are designed to allow content creators and influencers to earn money by promoting NFT-related products and services.
Here's a short list of the top 7 NFT Affiliate Programs in 2022:
Coinbase
Crypto.com
mintNFTs.com
Sorare
Binance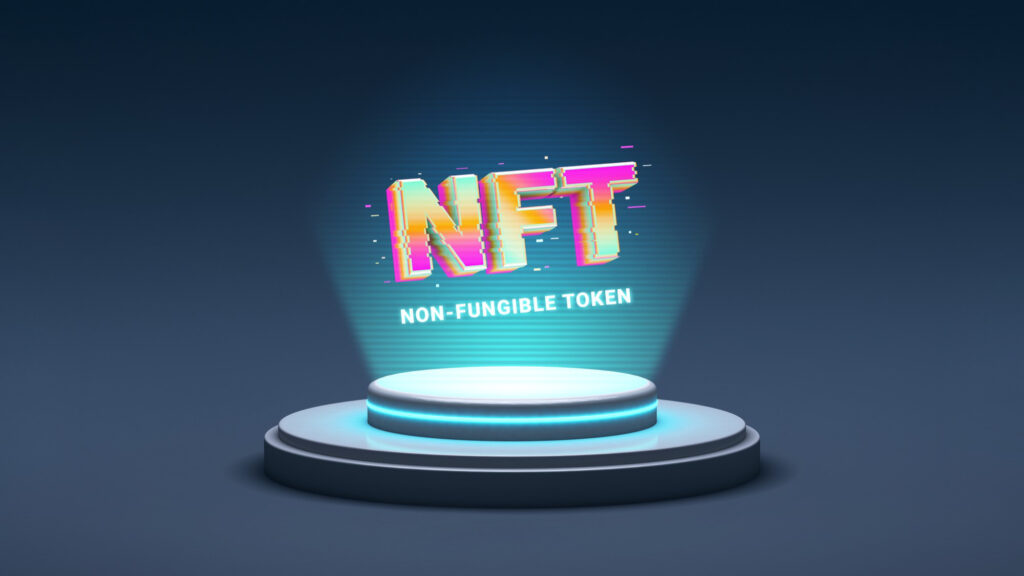 Top 7 Best NFT Affiliate Programs
Coinbase
Coinbase is not simply a NFT sales platform; it's also a prominent cryptocurrency exchange, with over 100 million verified users across 100+ countries and $309 billion in quarterly volume. Unsurprisingly, it also has one of the most popular affiliate programs in the industry.
Coinbase's affiliate program pays out 50% of all trading fees generated by referrals for their first 3 months, and then 20% thereafter. This means that you could potentially earn a very generous commission if you are able to refer high-volume traders. However, it's worth noting that Coinbase has a minimum payout threshold of $100.
Coinbase was established back in 2012. It offers a trusted and user-friendly platform for buying, selling, and storing cryptocurrencies. They also released Coinbase NFT. This new service makes it easy for users to discover, buy, and sell NFTs with just a few clicks.
URL: Coinbase affiliate program
Commission rate: 50% of your referrees' trading fees for the first 3 months
Cookie duration: 30 days
Crypto.com
Founded in 2016, Crypto.com is a leading cryptocurrency exchange with over 10 million users across 180+ countries. They offer a wide range of services, including a spot exchange, margin trading, OTC trading, and an affiliate program.
The platform also runs its own NFT marketplace, giving users the opportunity to buy, sell, and display non-fungible tokens in a variety of digital asset categories, including art, gaming, sports, and music.
Crypto.com is also known for its superior security features, which is always a bonus when dealing in the cryptocurrency space.
The Crypto.com affiliate program gives a $20 fee for all new customers who join the platform after clicking your affiliate link. You'll get $10 when existing consumers connect their accounts to the Crypto.com app on the desktop site as well.
URL: Crypto.com affiliate program
Commission rate: $10 per existing customer activation, $20 per new customer signup
Cookie duration: 30 days
MintNFTs.co
MintNFTS is our first 100% NFT focused platform on the list. They have a pretty impressive suite of features for both buyers and sellers.
These include things like:
token minting which allows you to create your own NFTs
auctioning so you can sell your NFTs in a more traditional way
marketplace where you can list your NFTs for sale
mintNFTs.co helps creators turn their artwork into NFTs on the blockchain without needing to know the complicated code to do so (smart contracts and Solidity typically).
They are a NFT-as-a-service solution. One of the first of its kind.
You can earn a commission of 50% on each purchase with the NFT affiliate program, and minting NFT plans are currently going for up to $1,000 per month.
You will also receive a lot of assistance to help you boost sales, such as a 90-day cookie window and access to all the creatives you'll need to sell items on mintNFTs.co.
URL: mintNFTs.co affiliate program
Commission rate: 50% per sale
Cookie duration: 90 days
Fiverr
Fiverr may not be exclusive to NFTS, but it's still one of the best places to buy and sell services related to them. The freelancer platform has been a go-to destination for creatives of all kinds since 2009.
It's a freelance platform that allows businesses to buy products and services from individuals who offer them on the site.
The services can be as simple as someone editing a photo or as complex as developing an entire marketing campaign or NFT artwork. Fiverr is one of the most popular freelance platforms with over 300 million Gigs completed.
Fiverr also offers an impressive affiliate program. You can earn up to $150 for every first-time buyer that you refer, and up to $7 for every buyer that you refer who purchases a Gig.
Commission rate: Up to $150 per sale
Cookie duration: 14 days
AI Art Shop
AI Art Shop is a website where customers can buy and sell unique art created by the company's artificial intelligence algorithms.
The artwork can then be sold as non-fungible tokens (NFTs) on the Ethereum blockchain. The company's mission is to make art more accessible and affordable for everyone.
AI Art Shop's NFT affiliate program pays a flat commission of 15% per sale. They have a track record of some art selling for hundreds of dollars, making this affiliate program nothing to ignore.
They also offer a unique collaboration opportunity. Affiliates can share a 5% discount coupon with potential buyers, leading to a greater chance of closing the deal. This discount is applied at the checkout when someone buys via your affiliate link.
The biggest con to this program is the short cookie window of only 7 days.
Commission rate: 15% per sale
Cookie duration: 7 days
Sorare
Sorare is a fantasy football game where players can buy, sell, and trade digital cards of real-world stars. The game is free to play and available on web, iOS, and Android. It may seem like a fun pastime, but it's actually a huge industry, with the French firm raising $680 million in Series B funding in 2021 — which values it at an eye-popping $4.3 billion.
Sorare has generated a lot of interest by getting legends of the game involved, such as Cristiano Ronaldo, who is one of the first footballers to have his own card.
The company has an affiliate program that pays out up to 10% of the transaction value for each sale that you generate.
There is also a $5 bounty for every new player that you refer who creates an account and plays a game
URL: Sorare affiliate program
Commission rate: 10%
Cookie duration: 30 days
Binance
Binance NFT is a new marketplace for non-fungible tokens (NFTs). The launch of the marketplace was announced in 2021. Binance is one of the leading cryptocurrency exchanges in the world and has been growing rapidly since its launch in 2017.
The Binance NFT marketplace allows users to buy, sell, or auction off their NFTs. The platform supports a wide range of NFTs, including art, collectibles, games, and more.
The Binance affiliate program offers a generous commission structure. You can earn up to 50% of the transaction fees that are paid by the person you refer.
URL: Binance affiliate program
Commission rate: 10%
Cookie duration: 30 days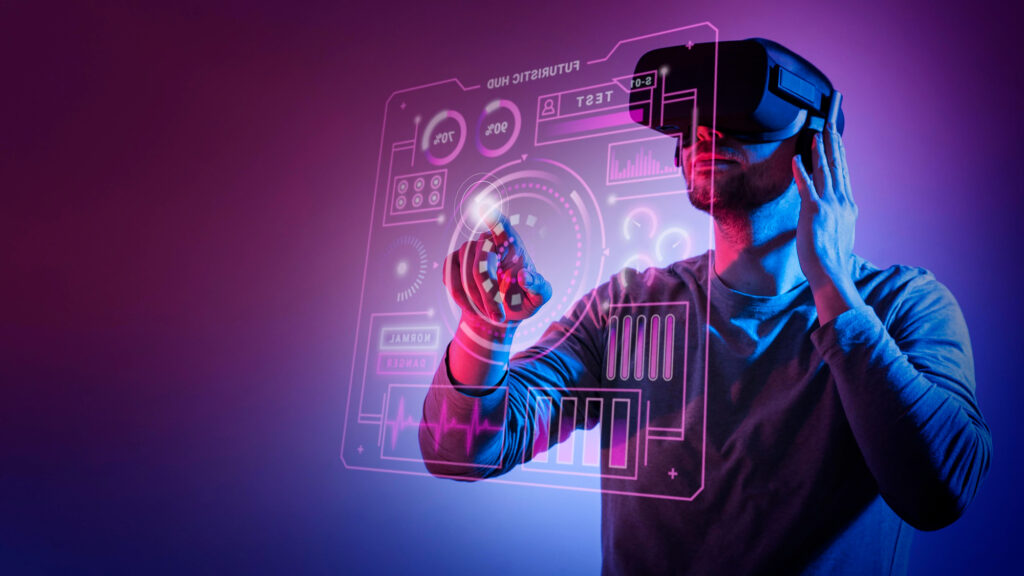 In Summary – Best NFT Affiliate Programs
There are many different NFT affiliate programs that you can join in order to start earning commissions. Each program has its own commission structure and terms.
Fiverr, AI Art Shop, Sorare, and Binance all have great programs that you can join in order to start earning money, as well as others on this list. The NFT industry is not going anywhere anytime soon. Now is the time to get involved and start promoting these products.
Be sure to do your research before joining any affiliate program, in order to make sure that it is the right fit for you. Hopefully you enjoyed this article about the best NFT affiliate programs in 2022!